Today is my best friend Kate's 30th birthday! First of all, happy birthday to you, Kate! As I've done for a few other birthdays, I've decided to do some of my favorite photos of my 21 year friendship with Kate (yes, we became friends when we were 9).
I don't have a ton of pictures from before college on my computer, but I do have one from my sweet 16. For my 16th birthday, my mom allowed me to invite a couple of friends to drive down to southern California so we could go to Catalina! It was amazing! I invited Kate, another high school friend Jackie, and my cousin Leah.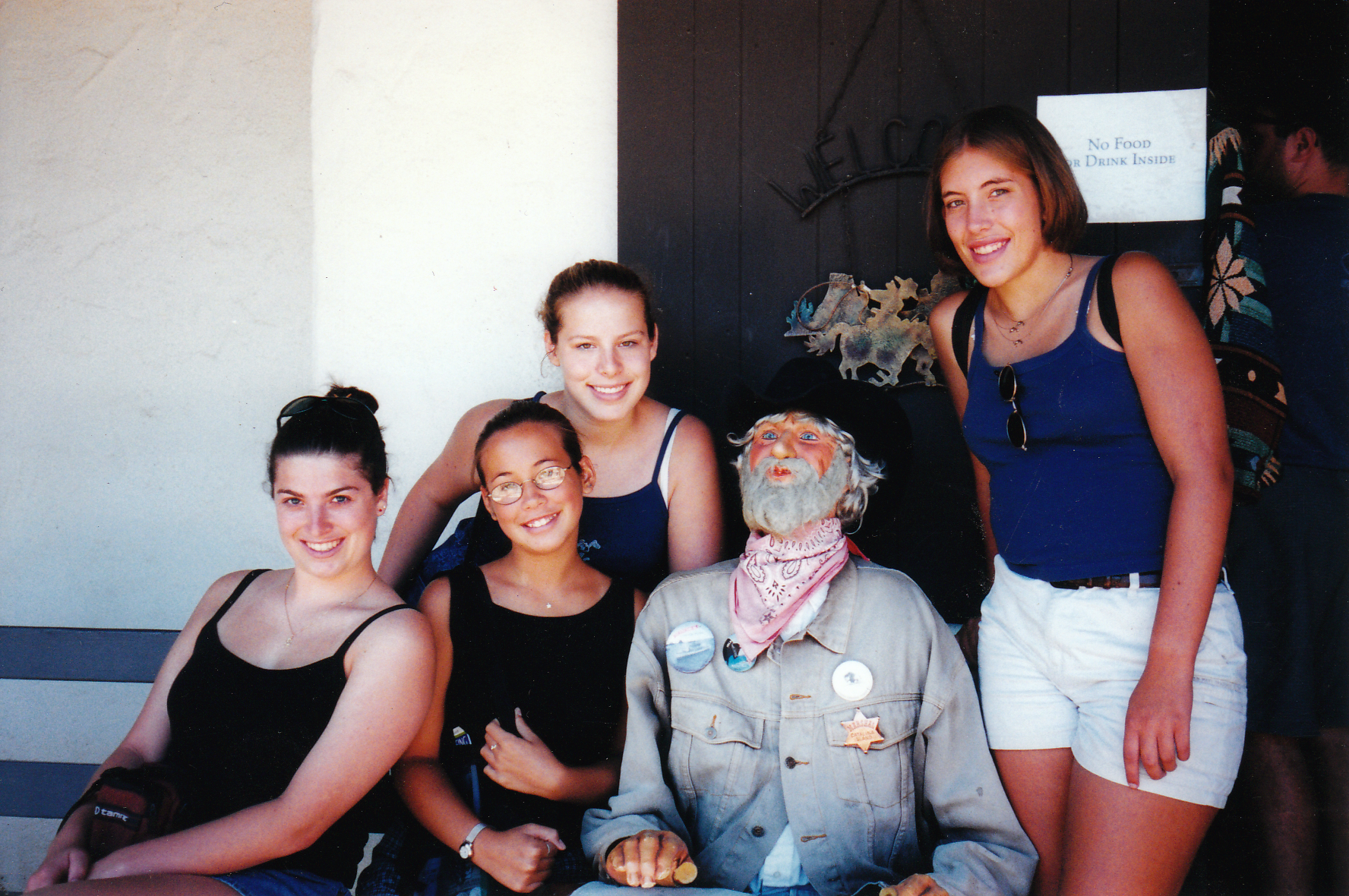 When it was time to go to college, I was coming down here to LA (I went to Loyola Marymount) and Kate moved to Minnesota. But since I was starting school before Kate, she agreed to drive down with me to LA. She and I were in my car, and my parents were in theirs (and they had most of my stuff since I had a little car then). It was one of our first "grownup" adventures.
Until last year, Kate and I had not lived in the same city since high school. But she came down to LA to visit (her sister also lives here).
And I traveled to see her as well. I went once to Minnesota (where it was seriously the coldest I've ever experienced), but I visited her in Seattle more. Since we've been friends for so long, we both know that we are dorks. And on one visit to Seattle, we discovered that Kate had an old CD-ROM (remember those?) of Oregon Trail. So of course we put it in her laptop and played a couple of games.
It's been really exciting to have Kate living in the same city as me now. Of course, she and I have had a lot of happy hour adventures together. And I've mentioned it before, but Kate is my 5K buddy. And we've agreed to virtually cheer each other on when we can't do the same races (I know she'll be cheering me on while working during my race on Sunday).
So Kate, thank you for being such an awesome friend to me! You have been there for me through thick and thin (literally) and have supported me through every step! You are like a sister to me. And I'm so grateful that you are willing to listen to my rants every once in a while.
Cheers to you on turning 30! I'm looking forward to celebrating your birthday at the spa soon (I'm sure I'll be writing a blog post about that in the future). And to all you readers, thanks for letting me use a blog post to celebrate my best friend.